Patrick brings more than 20 years of defense and leadership experience, including expertise in business development, program management, strategic planning, and international business.
After assuming the role of CEO in 2020, he stood up a COVID-19 Task Force with domestic and international partners and worked directly with the White House to provide a myriad of solutions to HHS/CDC, FEMA, and multiple State and Regional SEMA offices. This initiative has resulted in $780 million in new contracts and a forecast of $1B in sales in the Medical/First Responder market in addition to the traditional $500M for the Defense Market.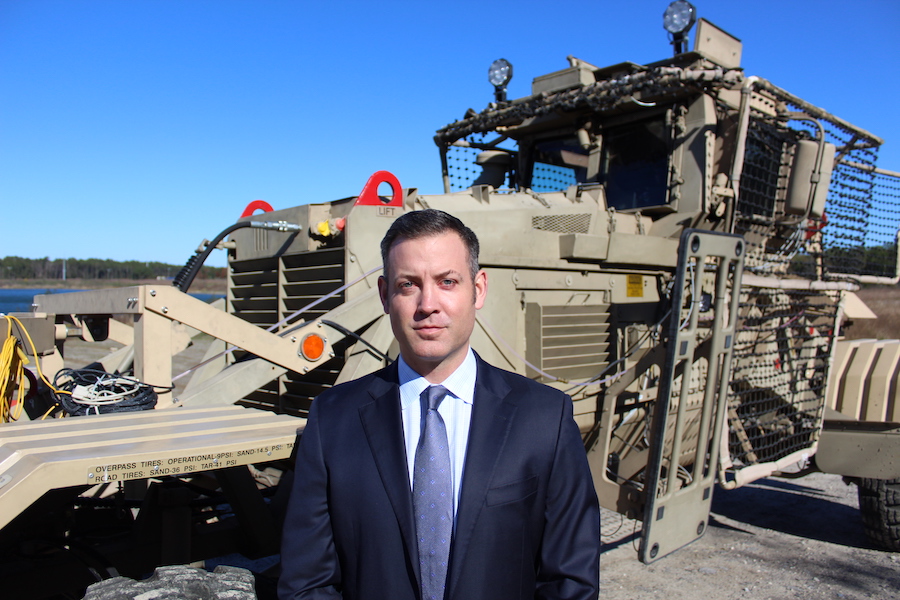 From 2014 to 2020, Patrick was the CEO of Critical Solutions International (CSI). While there, he helped establish CSI as the prime contractor and integrator for all U.S. Foreign Military sales of its key product offering and helped capture $500M of contracted business. For two years prior, Patrick helped to lead the company as CSI's Chief Strategic Officer, responsible for CSI's international growth, business development, and research and development operations. Through his work at CSI, he helped to advance the counter-IED and route clearance capabilities of deployed U.S. and allied forces.
Before joining CSI, Patrick was the Director of Business Development for the Survivability Division of QinetiQ North America (QNA), where he was responsible for developing patented technologies that drastically improved the survivability of the warfighter in combat environments. While at QNA, he managed the growth of this business, closing domestic and international contracts valued at more than $800 million.
Patrick holds a BA from Cornell University, an MA and MS from Simmons University, and an MBA from Babson College.